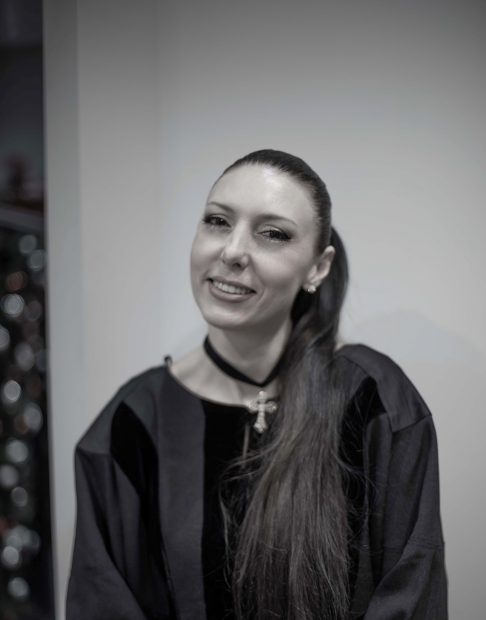 Lina
Professional Hair Stylist & Wedding, Evening Updos expert in Toronto
Experience:
Over 16 years in the industry
Lina graduated from hairstylist college as a Women's Stylist in 1993 ( Kerch, USSR)
Extensive salon experience ✄ with hair and make up in Haifa, Izrael from 2000
Successfully completed the Hairstyling course Itely Hairfashion in 2005
Graduated from the creative course by Schwartzkopf Professional in 2007 ( Haifa, Izrael)
Trained at evening and Bridal Updos by iconic Elena Baklushina in 2016
about specialist:
Lina is a Professional Hair Stylist. She has been in the industry for almost 17 years and has been working in Russia, Israel and finally in Figaro Salon in Toronto, Canada.
She had the opportunity to learn best international techniques in Blowouts, Cut & coloring, Hair Up Do's to bring the best to her clients. She works with passion and loves what she does. Expert in Special Day or Bridal Updo and Make Up. Perm expert in Toronto.
Lina speaks English, Russian, Hebrew and especially good with Updos.